Inuk Euro paddles: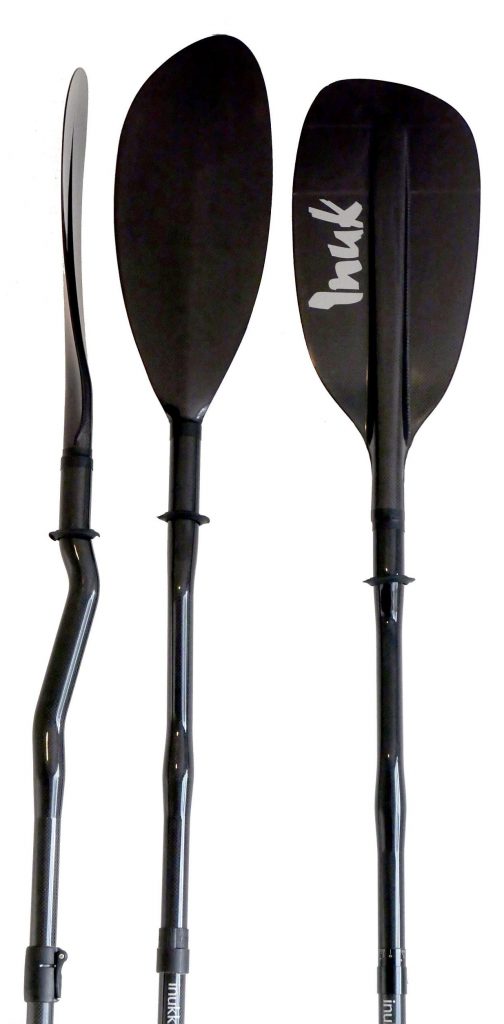 Inuk Asymmetric / Euro blades:
These paddles are full carbon blades with full carbon shafts. The blades are available in three sizes. The shafts are available as either straight or cranked shafts.
The full carbon, foam core, Inuk 685 Crank is our most popular paddle, a top quality sea and touring paddle.
The Inuk 685 paddle is also available in a glass version, glass foam core blade with straight two piece glass shaft.
For more information click on links below:
The Inuk 685 and Inuk 600 are premium quality paddles, all carbon construction with a buoyant foam core blade, combined with the neutral crank shaft these paddles are a joy to use. Both the blades and the cranked shafts are beautifully finished in clear carbon.
The Inuk 710 is a larger Euro style blade, constructed in solid carbon with extra reinforcement at tip and sides. This is a robust "whitewater" style blade. This blade is fitted to the Inuk neutral crank shaft.
The Inuk 685G is and all glass version, glass blade with straight glass shaft.
The Inuk Crank shaft is a neural crank giving a well balanced and stable paddle, reducing fatigue. Shaft diameter is 28mm with a pronounced oval at hand grip to max of 34mm. This shaft has a particularly comfortable hand grip with a slight swelling of the shaft either side of the grip allowing a positive location of the grip.
A crank shaft is a must for paddlers who suffer from wrist issues.
Shafts have a length adjustment of 100mm and rotation adjustment, RH or LH 0 – 90 degree.
Locking of the shaft is by a low profile cam / lock or KajakSport over-centre clamp.
Shaft length: (200 – 210 or 210 – 220cm).
All paddles are available with a straight carbon shaft (to order only).
For more information click on links above: